Jovian Sonnets
Media

SVG
Print
JavaScript
HTML
Source
A series of poems concerning William Denton, Elizabeth Foote Denton, Annie Denton Cridge, Sherman Denton and the inhabitants, plants and animals of Jupiter. Each Jovian sonnet uses the same template—a representation of Jupiter—to structure the poem.
Versions
para·text 4
para·text 4 contains the poems Night on Jupiter, The People of Jupiter Floating in the Air and They Use no Ink, but Write Straight Along.
Date released

1 October 2017
Jovian Sonnet Generator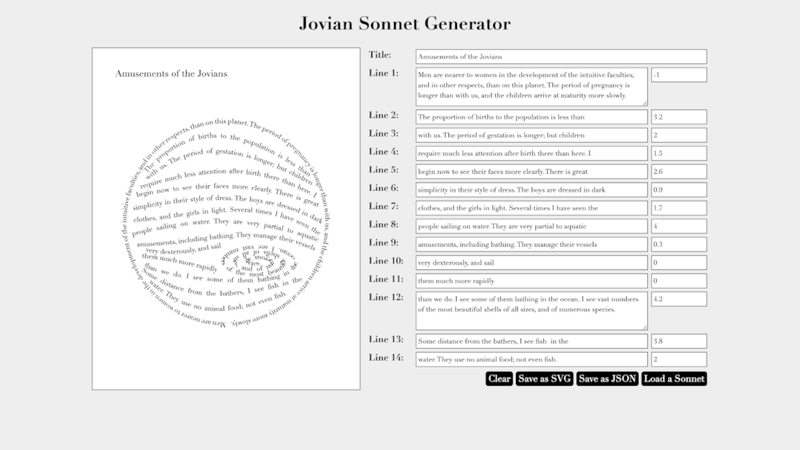 The Jovian Sonnet Generator is a webpage created to typeset the Jovian Sonnets. The sonnet data can be saved and loaded as JSON or exported as an SVG.
Date released

28 July 2017